"YOU'RE NOT STUCK HERE, BUT YOU'RE SAFE HERE… SO STAY HERE."
If you are thinking about leaving, take a deep breath, get comfortable and please read through some of these real stories from real clients that overcame the urge that you are feeling right now.
– It could save your life.
1) Sleep on it…
My best friend has always told me that when faced with a challenging decision, sleep on it. Less than 2 weeks into my stay at 4winds, had received news that the same friend that had given me that advice had been beaten to the point of hospitalization, and immediately started setting up my ride out of here. I have no clue what I would have done had left, but there was nothing positive on my mind. Moments before I asked the friend I had been speaking with to come and get me, those words shot into my mind, and I slept on it. The next morning I anxiously awaited to get my phone and receive news on what had happened. The first message to come through was from my best friend. In it, he explained how he and another good friend of ours had been wrestling around and he had accidentally broken his collarbone…
Everything was fine and deciding to stay changed my life. When in doubt, sleep on it.
2) Wanting to leave.
I wanted to leave because I absolutely needed to see the DR. and get a sim card for my phone. Things weren't happening so I started stinking thinking and thought if just leave can get things done faster on my own. Sure, I could have, but in my case had absolutely nowhere to go. Sleep in allies and get robbed again or killed. I've now been here 25 days and loving it. Things might not have happened as quickly as wanted them to but I did get my medication and I'm glad I stayed.
3) Urges…
Every time I feel the urge to leave and think that I can overcome my addiction alone, "THIS TIME", I take a moment to look back on my past and how many times I have lied, not only to others but to myself. Always using the exact same words.
4) Change…
Sobriety and Structure will be well worth the time and the reward we can get out of this program. There was never a reward for feeding my addiction for so many years, SO 3 to 6 months will seem like only a moment in the end. Drugs and alcohol got me where I never want to be again. I'm staying because I know something has to change.
5) Prison…
The first week I was here was the worst week of my life. I came in expecting to be put on the Suboxone plan like all the other rehabs but was told NO. I started to kick and hated everything about life. I wanted to leave more than anything in the world, even 3 more years of prison sounded better than the pain was in. My emotions were through the roof. I even had a panic attack in the med line and felt like a fool crying in front of everyone. It was my roommate that talked me out of leaving as he gave me a hug and let me cry on his shoulder. Today am past my 90-day mark heading to DBT where I am proud to say that I will be staying another 3 months. If you can get past the first week or two you will see that this place is different from any other place out there. The trust I found in the men that made up my color group was a new experience for me and it changed my life.
6) One day at a time…
I've been told to take it one day at a time, but if you have to, break it down. One hour at a time, one minute at a time, even one second at a time if that's what it takes.
7)Not just you…
At times it can be uncomfortable, and you try to find excuses to leave. Remember that you are here to create a better you. While you are taking this time to heal, you are also giving the ones that you love this time to heal as well. The ones you love can sleep peacefully at night not having to worry. You are in a safe place with food, shelter, and peers to talk with that share one common goal, Sobriety!!! Take this time to heal and come out of the other side a better person. We are all worth it! YOU GOT THIS!!!
8) Children…
My motivation to stay is my Children. Giving up would be giving up on them, have been on the verge of leaving multiple times. 2 years without my children broke me down, but after just one month here, have regained contact with them. Now the only thing question is how much momentum and great things I will gain by completing the full program.
9) One on One…
When got here couldn't even think straight. All I could think about were excuses to leave but I knew deep down that I needed this place. I actually wanted to change my ways but didn't know how to do it on my own. It took about a week for me to have my first one-on-one with a counselor and man was glad stayed. That session with my one-on-one was the best thing that happened to me. She listened to my words and showed genuine concern. She cared about my problems and wanted to help. I opened up and shared shit that made me feel better about myself and my situation. If you feel like leaving, I totally understand, but I think you should at least wait until you have a one-on-one first.
10) Outside Trouble…
When got here felt trapped and helpless. My girl was out there free to do whatever and whoever she wanted, and it was really messing with me. I found out about the family counseling that this place offers and took advantage of it. Now she meets with a counselor once a week on zoom and it really helps me concentrate on my recovery instead of all the outside trouble that I don't have any control over.
11) Kids…
I would love to say I'm here just for me, but if that were true I wouldn't still be here.
The truth is that I wanted to leave but thank God my roommate talked me into taking a few minutes to think about my kids. The thoughts that crossed my mind hurt me in ways that I hadn't felt in years. I saw how weren't close to the mother that they deserved. I wasn't the person I wanted to be and that desire for change in me and my life started to burn. Darrin's Place has fueled that fire and has shown me the way to change.
12) Fun & Games…
I've been to rehabs before but never to one like Darrin's Place. This place has shown me that rehab can be fun. They offer movie nights, ping-pong, bingo, karaoke, popcorn, a weight room, and so many other things I never would have expected. Where else have you ever seen snow cones offered in rehab? Lol. The first week might be difficult but believe me when I tell you it's worth sticking around.
13) Respect…
I did ten years of Fed time before coming to Darrin's Place so I was not used to being shown respect by any authority figure. From the very first day got here my mind was blown by the amount of respect the security showed me! couldn't believe it. Then I met the counselors and other facilitators and found that they also treated me with the utmost respect. I experienced the type of respect that I had craved my whole life. It was that respect that made me change my mind.
14) Color groups…
I have a problem trusting people, I've been that way my whole life and ended up covering up my feelings with drugs and alcohol. It was my color group that made me look at things in a different light. Once I saw the trust level those other 14 men showed each other and the way they were opening up and sharing things that were so deep they cried, it made it easier for me to dig deep inside myself. Once got over that hurdle was able to start something new and felt the healing begin.
15) Morning check-in…
I have never in my sober life laughed as hard as I sometimes do in our morning check in's. I had no idea that a room full of sober men could possibly have that much fun. This place made me feel at home. All can say is give it a week or two and you will start liking yourself.
16) Perks...
I am court-ordered here so that helped me stay. am so thankful that I made it through that first week. Once I finished kicking and was able to think straight found out that I was able to not only complete my community service here but I also able to work off my court costs and fines. Easy peasy, just hang in there.
17) Patience..
I've been here for a little over a month and I'm anxious to get out and start fixing my life now that I'm in good head space. I applied for a job and actually got the position just a few days ago, l and I almost left as soon as I got off the call. After talking to my wife, however, I've come to realize I'm rushing things, and recovery isn't something I should try and rush through. What use am I going to be to the company if I slip into old habits and start using again…
All I will be doing is screwing up a future opportunity. I realized that this is a process I need to be patient with. There will be plenty of opportunities when I leave at the appropriate time, and I'm very glad to stay.
18) Daily struggle…
I've wanted to leave Darrin's Place every day for the past 46 days. Which is how many days I've been here. I miss my grandchildren. I miss my friends. have responsibilities outside of here. I am free to walk out of here. So, why do I stay? Because of all of the reasons I have for wanting to level Plus one more. stay for me. am growing and healing here. I'm learning skills that help me to cope and feel better. Stronger. I know if left here before my time is due will regress back into the life I had that caused me unhappiness, and affected my health. Tracy C. Thomas
19) Roommate…
When I first got here to Darrin's Place I was overwhelmed and wanted to leave as soon as I found out that they did not offer the Suboxone plan. It was my roommate that talked me into staying. He was in my color group and knew that was going through hell. Every day my roommate would convince me to stay just one more day. I had to take hot baths 3 to 4 times a night and had absolutely no sleep for a week. Once I got through the first week it started to run a little smoother. Before I knew it, time was flying by and classes were getting interesting. I am now starting DBT and feeling amazing.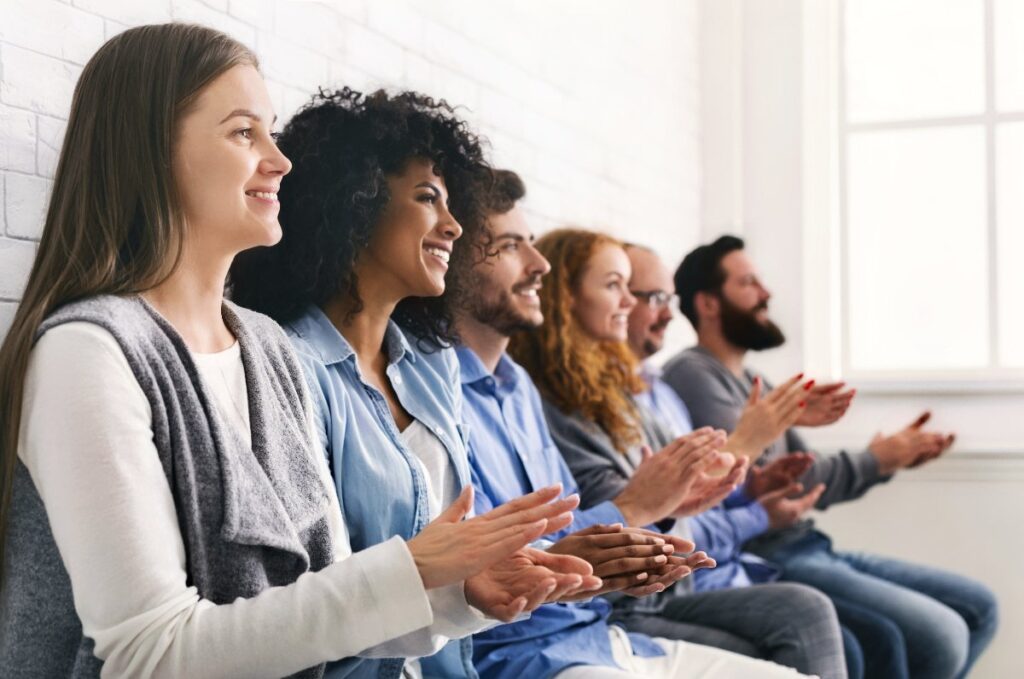 Our General Health Services